The Donlon Science Fair is almost here...
Project drop off is at the MPR on Tuesday, March 3rd from 3-5pm and 6-7pm.


Science Fair Interviews will be held on Wednesday, March 4th 9:15am-noon.

Each participant will be interviewed on their project. We are looking for volunteers to help interview the participants, please click on the link below:


Science Fair Family Night is Thursday, March 5th from 6-8pm.

Families can come and see all of the exciting science projects and enjoy the interactive booths.


Some of the project guidelines are:

Any Kindergarten - 5th grade student can participate

Students can do a group project (3 students maximum per project - students must be in the same class)

Use of electrical outlets, open liquids or flame is not permitted

Experiments cannot be performed at school
Science Boards will be sold in the science lab during recess and lunch time, and in front of the school on Wednesdays. No sales on rainy days. Cost is $2.00 per board.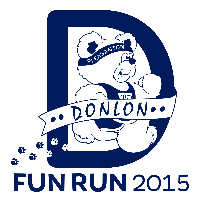 Donlon's 4th Annual Fun Run is at the end of the month!
The Fun Run will be on Friday March 27th and we will need lots of help in the classrooms and out on the fields to make this a successful event. All children in grades K through 5 will run for fun on the Donlon fields while also trying to raise money for our school. Students are encouraged to get friends and family to pledge money for each lap they complete on the school field. This is one of Donlon's biggest fundraisers and in order to ensure its success we need lots of volunteers.
Please contact Kim Jetter to volunteer: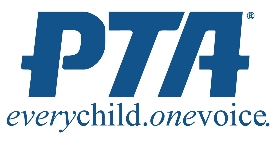 Donlon is a PTA
Want to become
a member?
Donlon Elementary's Parent Faculty Club is now a Parent Teacher Association (PTA). Want to become a member? By joining, you'll be making a difference in our school community. Members are the strength of our association! Active members make positive decisions that affect the welfare and education of youth locally and nationally. Membership benefits include voting power at PTA meetings, access to information on issues that affect the education and well-being of our students, and discounts at local and other businesses.
Individual memberships are $10, family memberships are $16. They are good for the 2014-2015 school year. Membership envelopes can be found in the main office to the right of the health office. Please return your payment in the membership envelope to the main office.
Phone Numbers
Donlon Administrative Office
Phone: (925) 426-4220
Fax: (925) 484-5423
24 Hour Attendance Hotline

Student Directory
Donate to PPIE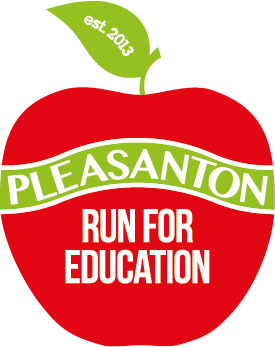 Pleasanton Partnerships in Education Foundation is joining up with ClubSport to host the third annual Pleasanton Run for Educaiton
PPIE will receive 100% of the proceeds raised from this event!
Help Donlon earn 10%
It's Easy.
BUY participating items with your Safeway Card from August 14th to September 10th. Donlon will receive 10% of those purchases.
Click To registered for eScrip.
If you have already registered, please log-in to make sure your Donlon Elementary is linked to your card.