A Look Ahead...
May
18: Groovy 50th Anniversary/Auction
27: No School - Memorial Day
28: 5th Grade Celebration 3-5pm
29: FIELD DAY!
29: Retirement Celebration
31: Minimum Day! LAST DAY OF SCHOOL!
August
6: Walk Through Registration
12: First Day of School!
Or
Text DonlonPTA
to 22828
Phone Numbers
Donlon Administrative Office
Phone: (925) 426-4220
Fax: (925) 484-5423
24 Hour Attendance Hotline

Student Directory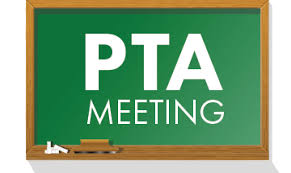 Next PTA General Meeting
Tuesday, Sept 3rd
7:00pm
Thank You!

The 50th Celebration and Auction was such a fun event last night! Thank you to all the amazing PTA volunteers that put on the event. We had amazing auction items donated from classes, staff and parents which brought in over $8000. You guys are groovy!
Field Day - Wednesday May 29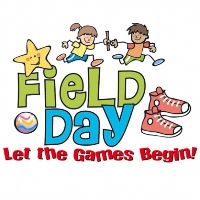 Donlon Field Day on Wednesday May 29th is a day full of outdoor activities for all our Donlon Cubs! Students rotate through different stations, enjoying fun-filled games. To make this day a success for all our Donlon students we are in need of LOTS of volunteers as well as water and cup donations. Please help however you can! You can sign up to help through the two sign up genius links below:

To Volunteer:
https://www.signupgenius.com/go/30e0944acae23a64-donlon3

Water and Cup Donations:
https://www.signupgenius.com/go/30e0944acae23a64-donlon4
Congratulations to Ms. Schussel!

Earlier this month Ms. Schussel was awarded the Excellence in Education Award. Our PTA President, Allison Ferro, was there to introduce her. Way to go Melissa!
Important Dates for 5th Grade Families


End of the Year Band/Strings Concert - May 20 @ 2:15pm


Spring Musical - May 24th @ 9am Donlon MPR


5th Grade Celebration - May 28th @ 3pm-5pm Donlon MPR


Field Day - May 29th


Aquatic Center Field Trip - May 30th


Last Day of 5th Grade - May 31st


Welcome to Middle School!
Reflections Art Contest for next year!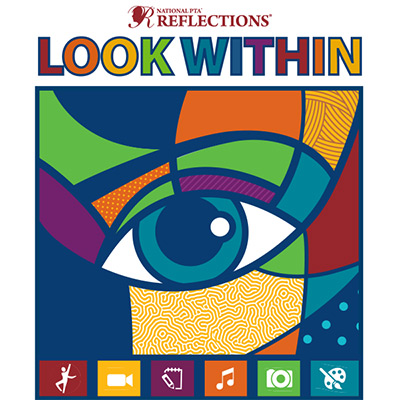 The Reflections Art contest will be back next year! This year's theme is "LOOK WITHIN". Encourage your students over the summer to start working on their entries. Poems, Drawings, Stories, Dances, Movies, Photos, Songs, Paintings, Sculptures there is a category for everyone! Entries will be due Mid September. If you have any questions please contact Katherine Reich at reichmail@gmail.com
Short Survey for PUSD

Engaging in an ongoing dialogue is critical to providing our students with the best possible education. That's why we want to hear your thoughts on critical issues, including district leadership, academic support, student support, family involvement, school leadership, and safety and behavior.

This School Quality Survey takes approximately 10 minutes to complete. Your answers are confidential. Reports will not identify individuals, and only overall data will be shown.

If you have more than one child, you may click a link at the end of the survey to take it again for another school.

Thank you for participating in this important survey. I look forward to your feedback and sharing the results with you soon.

Sincerely,

David Haglund, Ed.D.

Superintendent

https://survey.k12insight.com/survey.aspx?k=RRsTRXVSsYsPsPsP&lang=0&data=
Thank You from PPIE
Thank you for joining our 7th Annual Run for Education at Alameda County Fairgrounds. The weather was great, the crowds were strong, and the kids absolutely loved being with Stomper of the Oakland A's! Thanks to you and your support, we raised a new record $113,000 net which helps fund librarians, reading and math intervention, support counselors and more at your school. Equally important, the event provides a valuable sense of community - as you can see from this quote. There were thousands of people of all colors and backgrounds, from different walks of life, of various fitness levels coming together for one purpose: walking and/ or running for better education, better community, and better future. I saw the beautiful social fabric of our community, and suddenly felt such belonging and gratitude. As a first generation immigrant from China, occasionally I have felt rootless and unsecured. Now I see a united community, and felt the spirit of the pioneer era when people all worked together to build their communities. Now I know this is my community and my home. Thank you again for your support!
New Executive Board for 2019/20 school year
President - Shareka Pentony
Executive VP - Cynthia Sandhu
VP of Membership - Andrea Wilson
VP of Activies and Community Service - Katherine Reich
VP of Fundraising - Domenica Ginocchio
VP of Communication - Juhi Kunde
Treasurer - John Greene
Secretary - Laura Schoenweiler
Auditor - Marcie Ryan
Historian - Jaime Jackman
Parliamentarian - Johnna Becker
Don't Forget To Order A Yearbook! - Deadline April 12th!
NO EXTRA YEARBOOKS WILL BE AVAILABLE TO PURCHASE AFTER 4/12!
1. Uploading Pictures to potentially appear in yearbook: www.hjeshare.com Code: donloncubs

2. Yearbook Purchase: Yearbookordercenter.com

Order Number: 19006

3. 5th Grade Ads ($20) Yearbookordercenter.com

Order Number: 19006 - Click Yearbook AD (due by 3/2)

IF you aren't sure if you bought one already, please use the link on the yearbook site to check! Don't miss out!
Spring Music Shows


Don't miss your student's show! Here are the dates listed by grade level.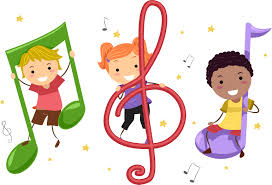 1st Grade: Tuesday 5/7 at 9:15
2nd Grade: Thursday 4/25 at 9:15
3rd Grade: Tuesday 4/30 at 10:15
4th Grade: Friday 5/10 at 9:00
5th Grade: Friday 5/24 at 9:00

Sign in at the office and head to the MPR.
What does my child wear the day of the music show?

My child has a speaking part but has lost it, where can I find it?

What is the theme of the show?

Does my child have a special dance, song or instrument part?
These and more music show related question are all answered on Mrs. Lawrence's website! Website:
ALSO Note the Kindergarten classes will have a performance of their own on 5/31 at 8:40am.
Friday Ice Cream
Volunteers Needed

Weather permitting, this Friday is our LAST one of this school year!

We can still use a few people for this last day. Sign up if you want to help!
https://www.signupgenius.com/go/4090549ACAB2BA20-volunteers3


Interested in joining the PTA Executive Board?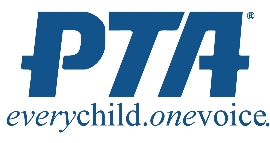 We are recruiting for next year. If interested, contact PTA President Allison Ferro at president.donlonpta@gmail.com
Volunteer Clearance Form
Pleasanton Unified has been working with the Pleasanton Police Department to clear up the challenges we have been having with volunteer clearances. To assist with clearing our volunteers at all school sites and to make sure we are following the PPD's guidelines, the PUSD has created a new Google Form for individuals to complete.
The Volunteer Clearance Form should be used by all potential volunteers effective Monday, October 15, 2018. If you have completed a clearance request and have yet to be cleared, please complete the new form linked above (it is also available via the Donlon school website). We recognize the potential frustration during this process and appreciate your patience. This standardized clearance form will allow us to have a more effective system of communication moving forward.
Thank you again for your patience in ensuring the safety of our students.
2018/2019 School Drop Off/Pick up Procedures
Please review the procedures for this school year to make drop off and pick up run as smoothly and safely as possible.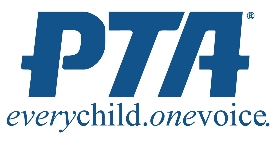 Want to become
a member?
Want to become a member? By joining, you'll be making a difference in our school community. Members are the strength of our association! Active members make positive decisions that affect the welfare and education of youth locally and nationally. Membership benefits include voting power at PTA meetings, access to information on issues that affect the education and well-being of our students, and discounts at local and other businesses.
Individual memberships are $10, family memberships are $16. They are good for the 2018-2019 school year. Membership envelopes can be found in the main office to the right of the health office. Please return your payment in the membership envelope to the main office.