A Look Ahead...
August
7: Walk Thru Registration
9: Kindergarten Back To School Night
10: Kindergarten Meet and Greet
13: First Day of School
16: Back To School Night
30: Picture Day
Or
Text DonlonPTA
to 22828
Phone Numbers
Donlon Administrative Office
Phone: (925) 426-4220
Fax: (925) 484-5423
24 Hour Attendance Hotline

Student Directory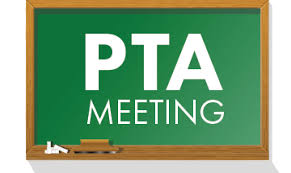 Next PTAGeneral Meeting
Tuesday, Sept 4
7:00pm
Welcome Back Donlon Cubs!!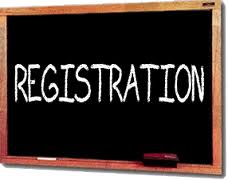 Walk Thru Registration Info:
Tuesday August 7th 8:30-12pm and 1:30-4pm
Please remember to bring:
1. FutureFund Receipt
2. Q Parent Connect Receipt
3. TWO Proofs of Residency
4. A SMILE
Community Conversation Addressing Enrollment in North Pleasanton
Attached is a copy of the presentation shared during our Community Engagement meetings. The presentation includes a number of links to reports referenced during the meeting (including the District's most recent report from the demographer regarding enrollment projections).
To allow for continued input around this important topic, we have created an electronic survey which includes information shared during our meeting and asks for input around the same areas/potential options. If you would like to share additional thoughts or are willing to share this survey with your network, please click here to access the survey. The survey will be open through July 13, 2018.
Thank you again for your participation and support in this important and ongoing conversation.
PUSD
Patrick Gannon
Volunteer Clearance Form
If you are interested in volunteering at Donlon during the 2018-19 school year, please complete the online volunteer form as soon as possible. Click on the title to this article to be directed to the form.
Welcome Hart Huskies!
5th Grade Parents!
Hart Middle School invites you to keep informed about all the happenings in your new school by subscribing to our fabulous Weekly Woof! Make sure you check our website often. Don't forget to sign up now by clicking on this link, or going to our website hartmiddleschool.org. We can't wait to see you around!
PPIE Donations for Donlon
Thanks to your support, PPIE will donate $644,000 to our schools for the 2018-2019 school year primarily for staff support and our annual grants. Every year, we complement PTA funding, which focuses on 'stuff' - such as school supplies, technology, activities and parent/teacher development - and ALL our combined funding improves the classroom experience for your student. At Donlon, we are proud to fund:
1 extra hour/day for a Librarian Assistant and an Onsite Technology Specialist

1 full time school-site Intervention Specialist to support students who need help or advancement in math and English (your school will determine how the person is best used)

Round trip bus transportation for Outdoor Ed travel

Support for a Crisis Counselor program that the school district is developing
To sustain this support, PLEASE donate $1 a day or more for your student on Future Fund at August Registration. If everyone donates something, we ALL benefit. AND tell us what you want PPIE to fund at your school - our annual survey will be live August 1 on our brand new website at www.ppie.org Thank you and have a great summer!
2017/2018 School Drop Off/Pick up Procedures
Please review the procedures for this school year to make drop off and pick up run as smoothly and safely as possible.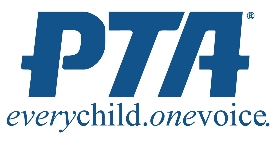 Want to become
a member?
Want to become a member? By joining, you'll be making a difference in our school community. Members are the strength of our association! Active members make positive decisions that affect the welfare and education of youth locally and nationally. Membership benefits include voting power at PTA meetings, access to information on issues that affect the education and well-being of our students, and discounts at local and other businesses.
Individual memberships are $10, family memberships are $16. They are good for the 2017-2018 school year. Membership envelopes can be found in the main office to the right of the health office. Please return your payment in the membership envelope to the main office.