A Look Ahead:
8/11: First day of school
Or
Text DonlonPTA
to 22828
Phone Numbers
Donlon Administrative Office
Phone: (925) 426-4220
Fax: (925) 484-5423
24 Hour Attendance Hotline

Student Directory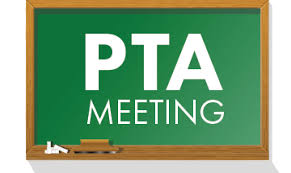 Next PTA General Meeting
TBD
WE DID IT!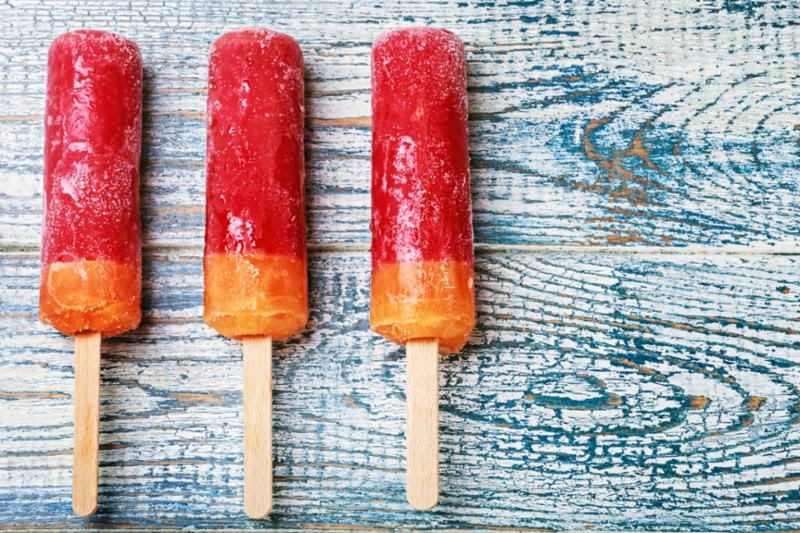 WELCOME TO SUMMER!
Enjoy your summer break! Stay healthy and safe!

We are looking forward to (hopefully) seeing everyone in August!

Please keep an eye out for important announcements from PUSD regarding the plans for the 2020-2021 school year.
Farewell 5th Graders!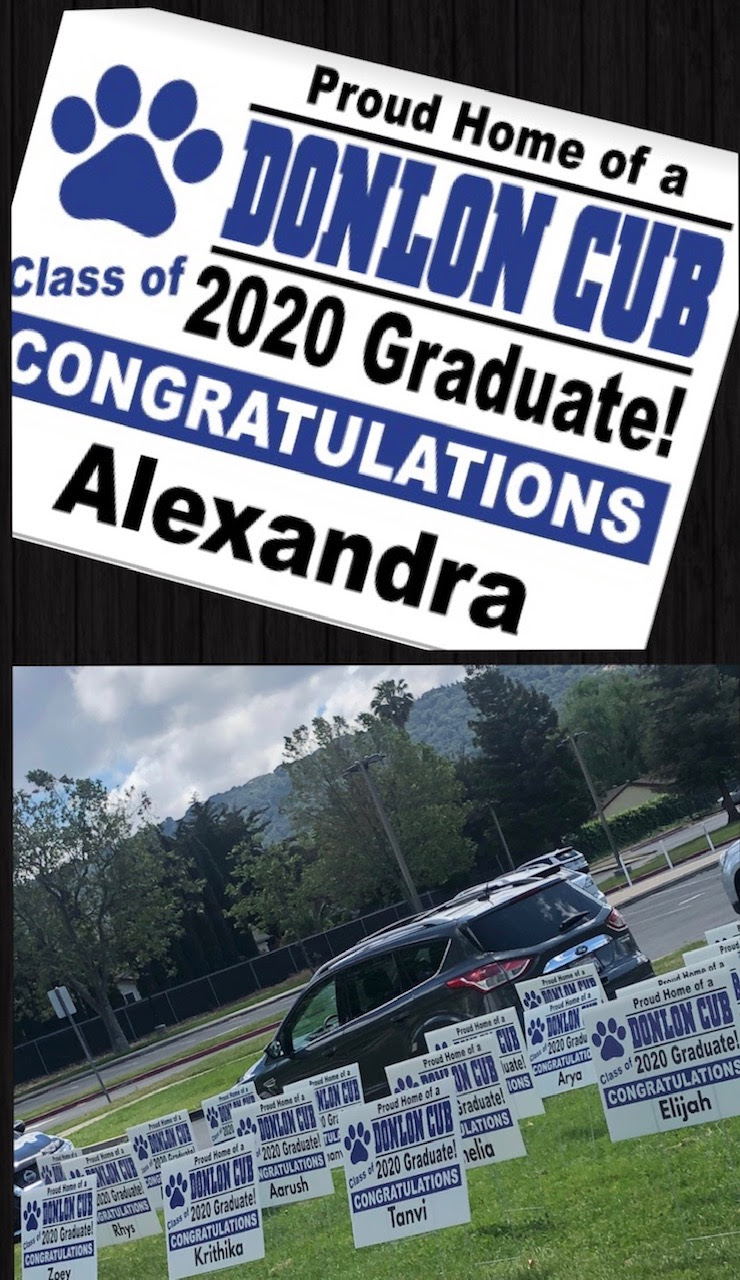 Our Donlon 5th graders had a special surprise during their scheduled curbside material pickup this week!

Donlon PTA, staff and our 5th grade team partnered together to provide personalized lawn signs in celebration of the Donlon 5th graders promotion to middle school.

Good luck to our 5th graders! We will miss you!
Project Thank you!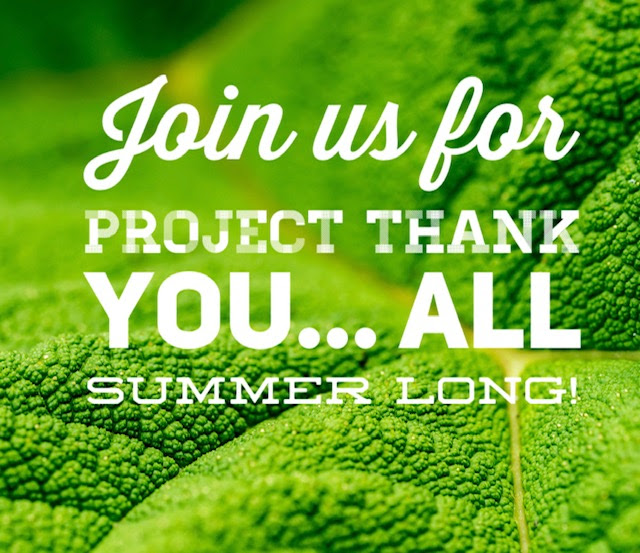 Donlon Elementary has joined PROJECT THANK YOU!
Encourage, support, and thank those on the front lines combating COVID-19.
Here is a google form to accept thank you message submissions for Donlon Elementary . You will need to be logged into google to use the form to upload your picture/note/drawing.
If you are uncomfortable with this or don't have an account, you can simply email your submissions to ContactProjectThankYou@gmail.com and they will process them manually.
The project will run through the summer so feel free to submit any time! If you have any questions please email:
vpactivities.donlonpta@gmail.com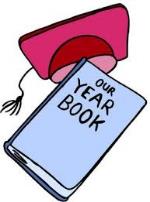 Donlon Yearbook Update
Due to COVID-19, our yearbooks will be delivered to the school in late July. You will be notified when they are ready for pickup.
Given the delay, we are able to offer an extended deadline to purchase yearbooks! If you have not already purchased, and would like to purchase a yearbook, please follow the directions below:
***ONLINE PURCHASES ONLY****
Deadline: June 5
Yearbooks will NOT be available after the deadline
Go to www.yearbookordercenter.com
School Code: 19006
Cost: $25 per yearbook
Those who have purchased a yearbook may also opt in to receiving the yearbook digitally (as well as hardcopy). If you wish to receive a digital version in addition to your hardcopy, please complete this form no later than June 5.
Photos in Yearbook If you have pictures either taken at school or at school functions, please upload them asap to have them included in the yearbook. WE WOULD LOVE PHOTOS OF 'SCHOOL' WHILE AT HOME!!!!
-Be sure to include teacher names
-The sooner you do this, the more likely it will be added!
-Great photos to include are 1st day pictures, class pictures, field trips, recess, assemblies, photos with teachers, photos of kids with friends
-Go to www.hjeshare.com
-School Code: donloncubs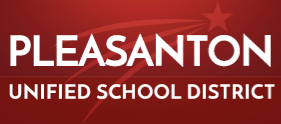 PUSD is Reconsidering Plan for Donlon's Future
In 2018 the Board selected the option to construct a new 4th and 5th grade elementary school (E-10) at the Donlon School site for about 500 students. The new school combined with the Donlon School would be able to handle the students in the Donlon boundary. Currently, the E-10 School project is in the planning and design phase.

Based on updated information and discussions, the Board of Trustees met on May 7, 2020 to pursue one of three options:
1. Continue with the E-10 School Project, as planned
2. Continue with the planning and architectural services work while developing a comprehensive analysis and alternative options to the E-10 School Project (need to determine date of the report) to the School Board for a final determination on the E-10 School Project
3. Stop/pause all planning and architectural services work and provide a comprehensive analysis and alternative options to the E-10 School Project (need to determine date of the report) to the School Board for a final determination on the E-10 School Project


Meeting Outcome: PUSD Board voted 5-0 to continue with the planning and architectural services work while developing a comprehensive analysis and alternative options to the E-10 School Project to present to the School Board for a final determination of the E-10 School Project.
Get Involved with Donlon's School Site Council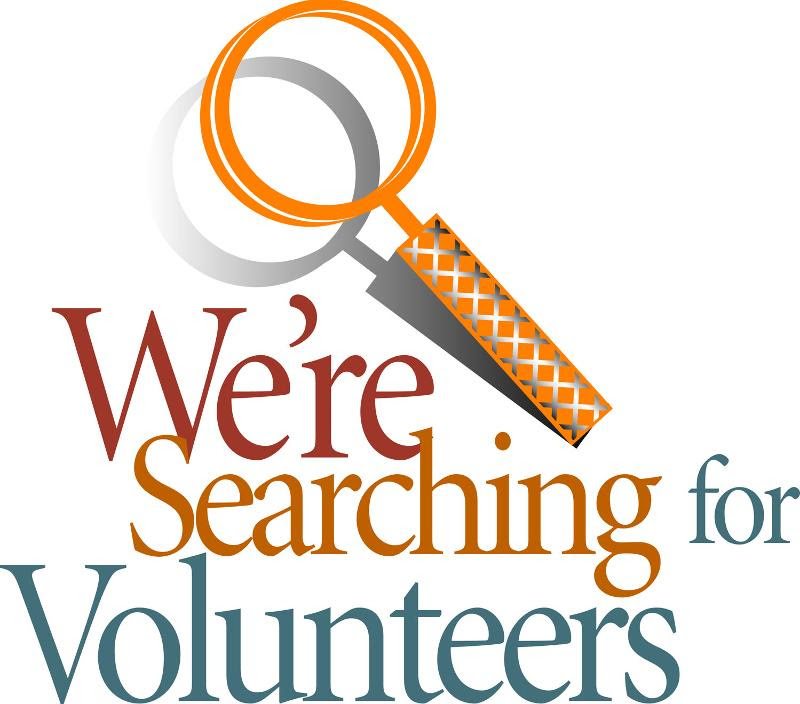 The School Site Council is a group of parents, teachers and administrators who work together to maintain or improve many aspects of the school, such as the safety plan and academic achievement rates, through careful allocation of school funds. Currently, the School Site Council meets monthly for one-hour meetings after school.

This fall, we will have openings for three parents on the School Site Council.

Nominations for these positions will be accepted through the summer and we expect voting to occur in late August/early September.

Nominate yourself or someone you know, by clicking here.
Or follow this link: https://forms.gle/UGHkHJQJrYqVbnVi9
Announcing the NEW Donlon PTA Executive Board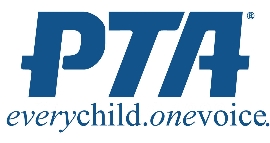 The Donlon PTA is proud to present the following officers for the 2020-2021 School Year:
President- Shareka Pentony
Executive VP- Cynthia Sandhu
VP of Membership- Andrea Wilson
VP of Activities and Community Service- Katherine Reich
VP of Fundraising- Cristina Romano
VP of Communication- Gen Lengefeld
Treasurer- Anita Sharma
Financial Secretary- John Greene
Secretary- Laura Schoenweiler
Auditor- Marcie Ryan
Historian- Jaime Jackman
Parliamentarian- Johnna Becker
PPIE News: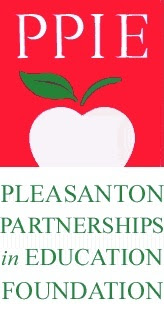 Who we support:
PPIE has raised sufficient funds this year to sustain our funding levels for the 2020-21 school year and is on track to donate $725,000 to our Pleasanton schools. This is a great tribute to the tremendous support PPIE receives from our school families and business supporters.
What's next:
School registration - August: PPIE is lowering our 'ask' level for the upcoming school registration in August in the hope of raising parent participation from the present 24%. Donors can also spread payments over 10 months. We appreciate your consideration.
Back to School Event - Friday, August 14: PPIE intends to have an Back to School event in the afternoon/evening of Friday, August 14, where we will issue Virtual Race medals, race shirts and fun awards and also provide fun, food and lively sponsor booths. We hope to see you there!
Next Theme Announced for Reflections Contest

Many people are looking for activities for their children to take part in right now and we wanted to remind everyone of the Reflections Program. Next year's theme has been announced and student artists can start on it now so that pieces are ready to turn in at school in the early Fall.
" I Matter Because..." is 2020-2021 theme for Reflections Program.
All rules from last year will be in place. No changes have been announced. Encourage you students to create.
Creating art can give them a way to work out any stress they may be feeling over our current situation. This is also the perfect boredom buster for your child. Encourage your child's creativity, artistic expression, and growth by participate. The Reflections Program is designed to provide opportunities for students to express themselves and to receive positive recognition for their artistic efforts.

Student submissions begin in Fall, but take advantage of your child's time away from school and have them start work now. When children express themselves through words, pictures, music, dance, and other art forms, they grow intellectually and socially. They learn to analyze their thoughts, feelings, and ideas; learn to look at things, people, and experiences in a fresh and exciting way; and become more interested in the ideas and works of others.
The program has six arts areas and all grades from TK-6 can enter-dance choreography, film production, literature, musical composition, photography, and visual arts.

General Guidelines

All entries submitted must be original works and must relate to the current year's Reflections Program theme.




Each entry must be the work of only one student. Assistance from teachers, parents, or friends is not permitted except in special cases (such as students with physical disabilities).




Specific rules for each category and Participation rules must be followed at all times. Rules can be found at:

http://www.peraltadistrictpta.org/reflections

More info on the Reflections Program can be found at: http://www.pta.org/home/programs/reflections
PUSD Resources for Families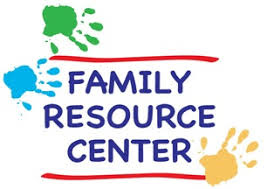 Click this link for a slew of helpful resources curated by our Student Support Services team and Parent Liaisons during this COVID-19 pandemic.
You can also visit: http://bit.ly/2xJHjep
Interested in helping to organize a school-wide event?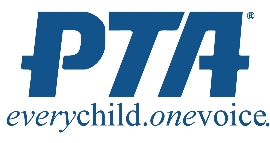 We are recruiting helpersfor this year. If interested, contact PTA President Shareka Pentony at president.donlonpta@gmail.com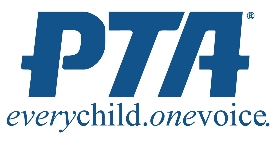 Want to become
a member?
Want to become a member? By joining, you'll be making a difference in our school community. Members are the strength of our association! Active members make positive decisions that affect the welfare and education of youth locally and nationally. Membership benefits include voting power at PTA meetings, access to information on issues that affect the education and well-being of our students, and discounts at local and other businesses.
Individual memberships are $10, family memberships are $16. They are good for the 2019-2020 school year. Membership envelopes can be found in the main office to the right of the health office. Please return your payment in the membership envelope to the main office.