A LOOK AHEAD
10/18 - 10/25 - Virtual Fun Run

10/25 - 10/29 - Red Ribbon Week
10/29 - Minimum Day (TK-12)
10/31 - Rotary Halloween Spirit Run
11/01 - Staff Development Day (No School)
11/02 - Virtual PTA General Association Meeting at 7PM

Virtual PTA General Meeting
Tuesday, November 2nd at 7PM
OR
Text DonlonPTA to 22828

Earn money for our school while shopping at Amazon. It's easy and benefits Donlon Elementary!
Click here to start shopping!
Donlon Elementary's 11th Annual Virtual Fun Run: October 18th - 25th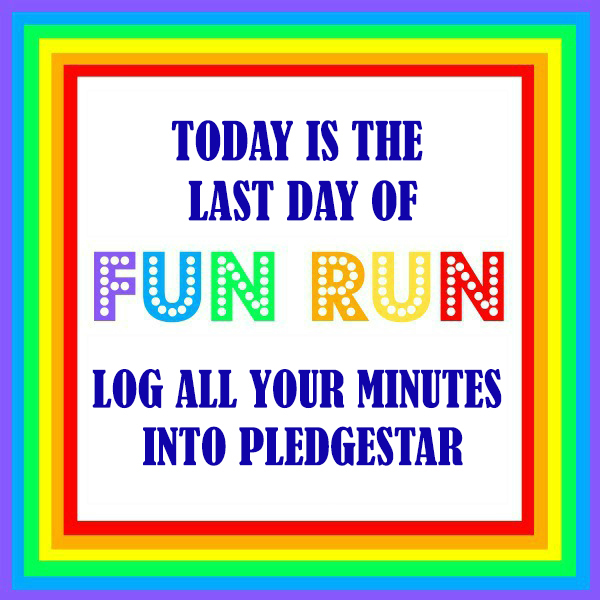 Today is the last Day of Fun Run. If you did any activity over the weekend make sure to log it in Pledgestar. Let's see if Donlon can make it around the moon by the end of the day! Activity prizes will be based on activity from Monday Oct. 18th-Monday Oct. 25th. Prizes will be based on money collected through Nov. 1st.
https://www.pledgestar.com/donlon/
Red Ribbon Week: October 25 - 29, 2021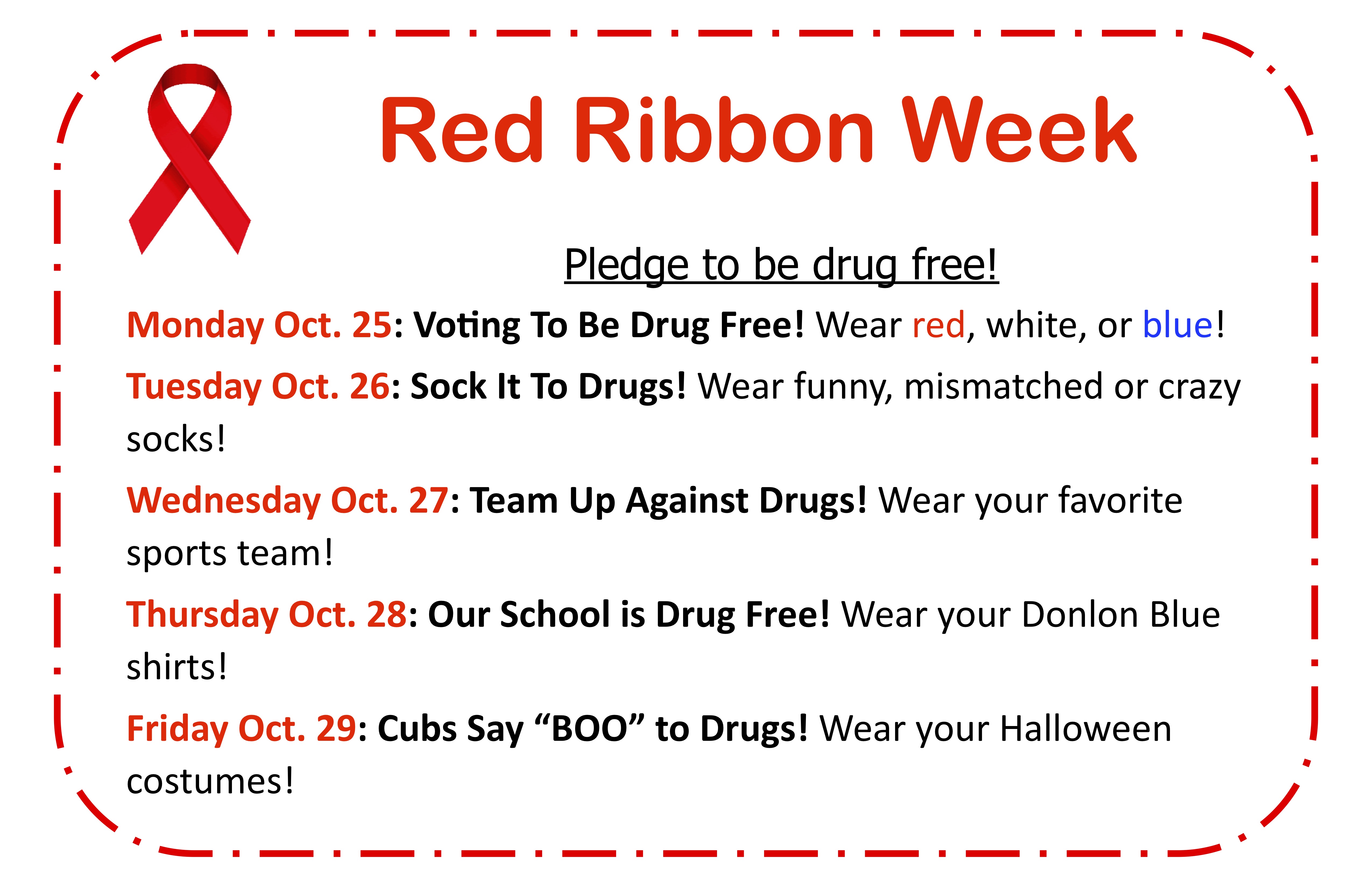 It's Red Ribbon Week at Donlon! A week filled with fun events for the kids to show they are committed to living a healthy and drug free life. Please help your child celebrate and honor Red Ribbon Week by participating in the week long schedule of fun theme days.
Halloween Parade on Friday, October 29, 2021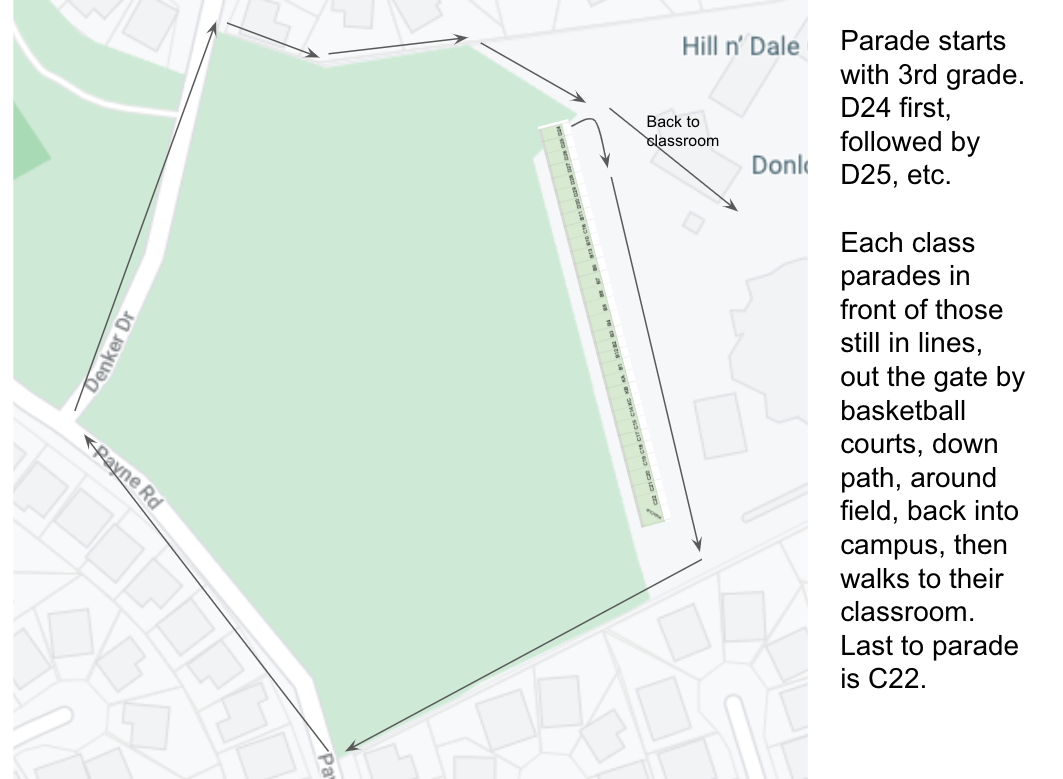 Come and watch our students march in their costume parade for Halloween on Friday, October 29th. Parade will start at 8:35 AM. Our students will be walking on the sidewalk around the back field. We are asking that parents/guardians stand or sit on the grass field, on the dirt edge of the walkway, or safely on the street to allow plenty of room for our students.
Please be courteous and mindful of the area, and all should wear face masks over mouth and nose. Consider bringing a chair for your comfort and your camera to take photos. We are excited to see you there!
Minimum Day on Friday, October 29th and No School on Monday, November 1st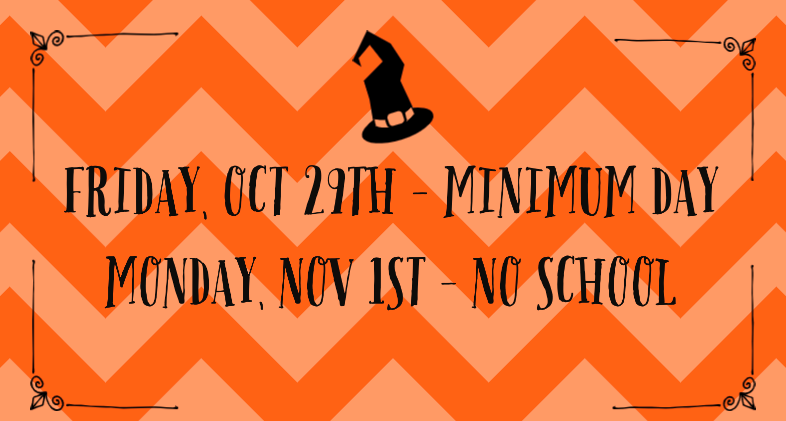 Friendly reminder of the upcoming Minimum Day on Friday, October 29th. All students may begin to arrive at 8:00 AM and all start school at 8:15 AM. All kinders leave at 12:05 PM, all others leave at 12:15 PM.
You may wish to use the BACK of the school for drop-off and pick-up as this will be a very busy traffic day.
Please note: Monday, November 1st is NO SCHOOL for students.
Virtual PTA General Association Meeting: Tuesday, November 2, 2021 at 7:00 PM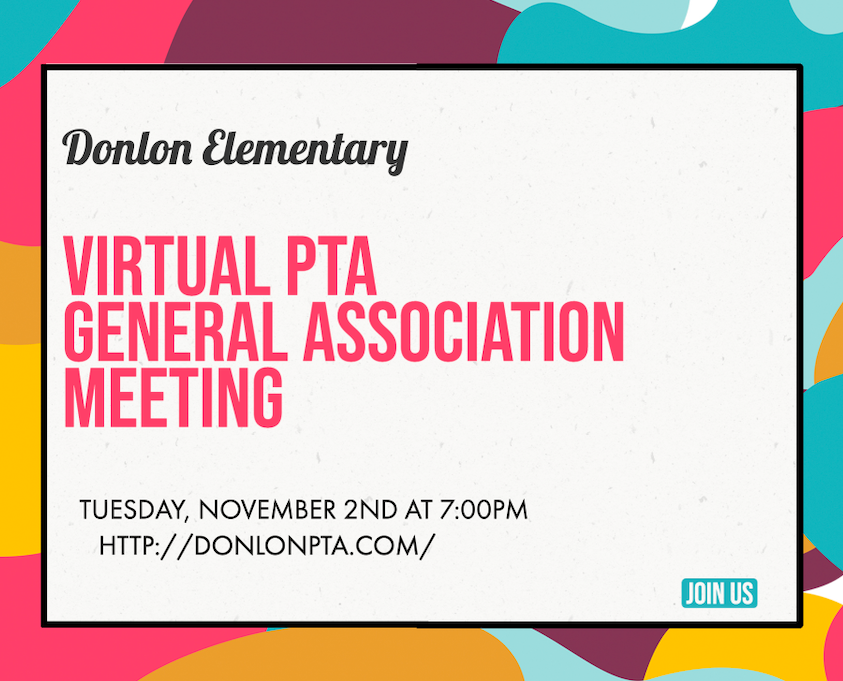 Our next PTA General Association Meeting will be held virtually on Tuesday, November 2nd at 7:00 PM. There will be school updates and announcements. All are welcome. You do not need to be a member to attend. We hope to see you there.
New MPR Equipment Has Arrived!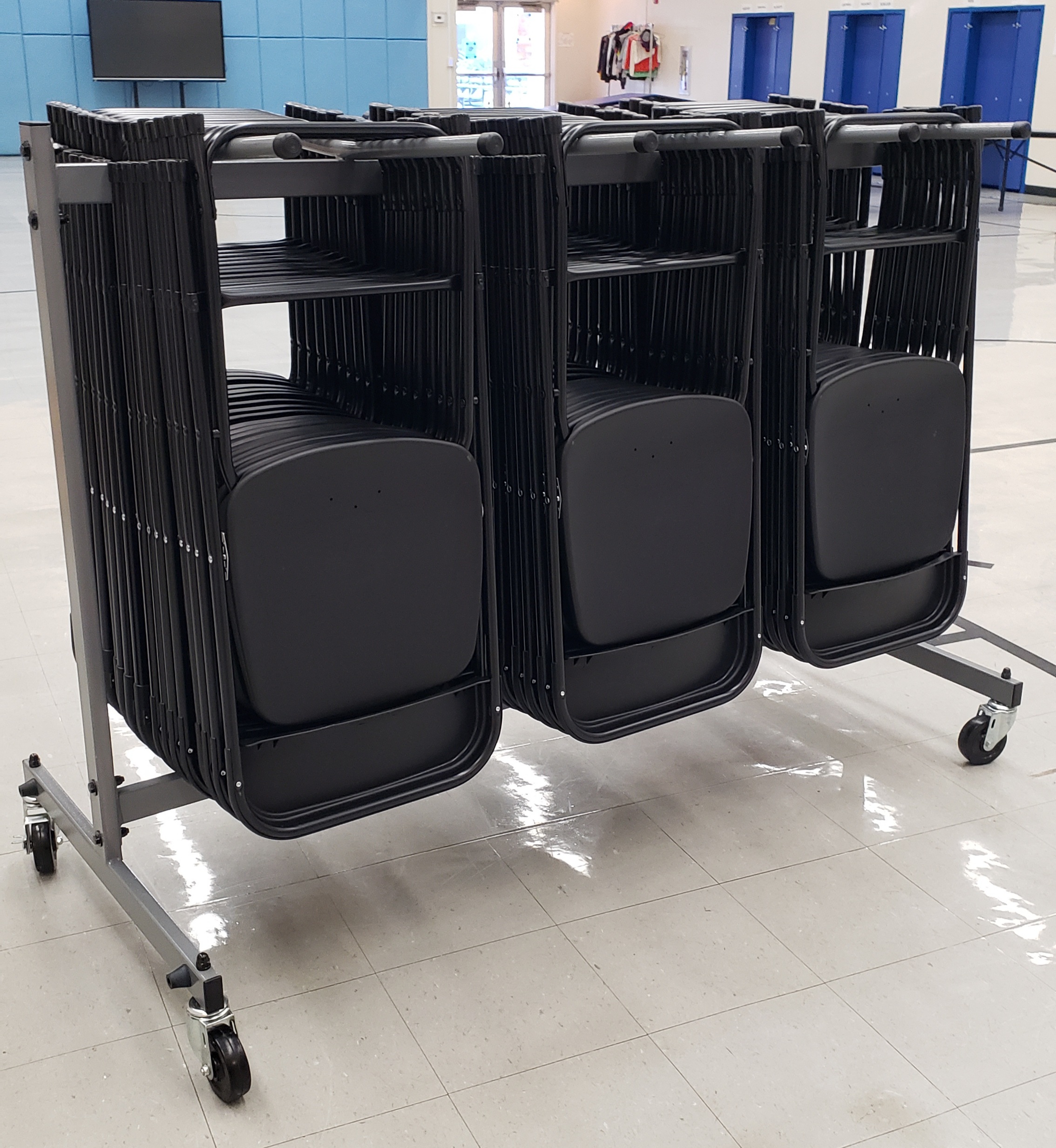 Donlon PTA is very happy to share that we recently purchased new chairs and rack for Donlon Elementary. We are happy to report these purchases were delivered to our campus last week and your students will be seeing them in the MPR.
This type of purchases by Donlon PTA would not be possible without all of your generous contributions. Thank you again Donlon families for your support!
Donlon Spirit Wear T-Shirts are available for purchase!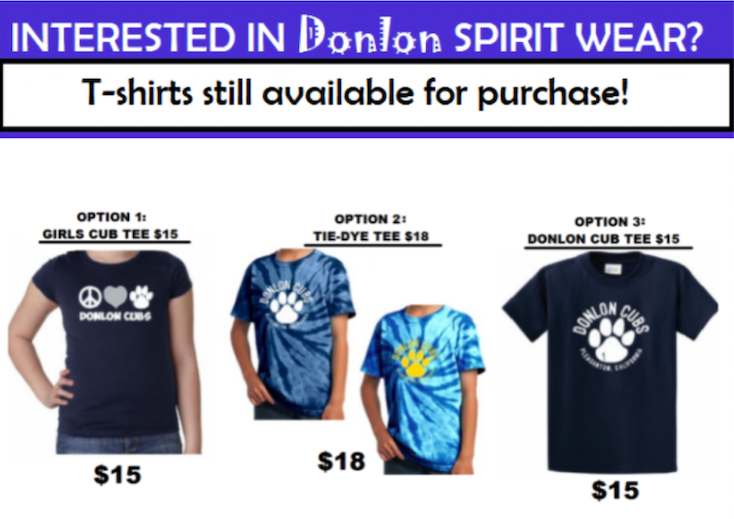 If you missed your chance to order spirit wear online, it's not too late to purchase a T-SHIRT for your Donlon Cub! Please contact Spirit Wear Coordinator for more info.
Online Orders Delivered!
All apparel items ordered ONLINE in August and September were delivered to students' classrooms on Monday, October 4th.
Thank you to all families who purchased spirit wear to support our school!
Questions or concerns feel free to email, Spirit Wear Coordinator - Shareka Pentony: spiritwear.donlonpta@gmail.com
DonlonYearbook Pictures Needed!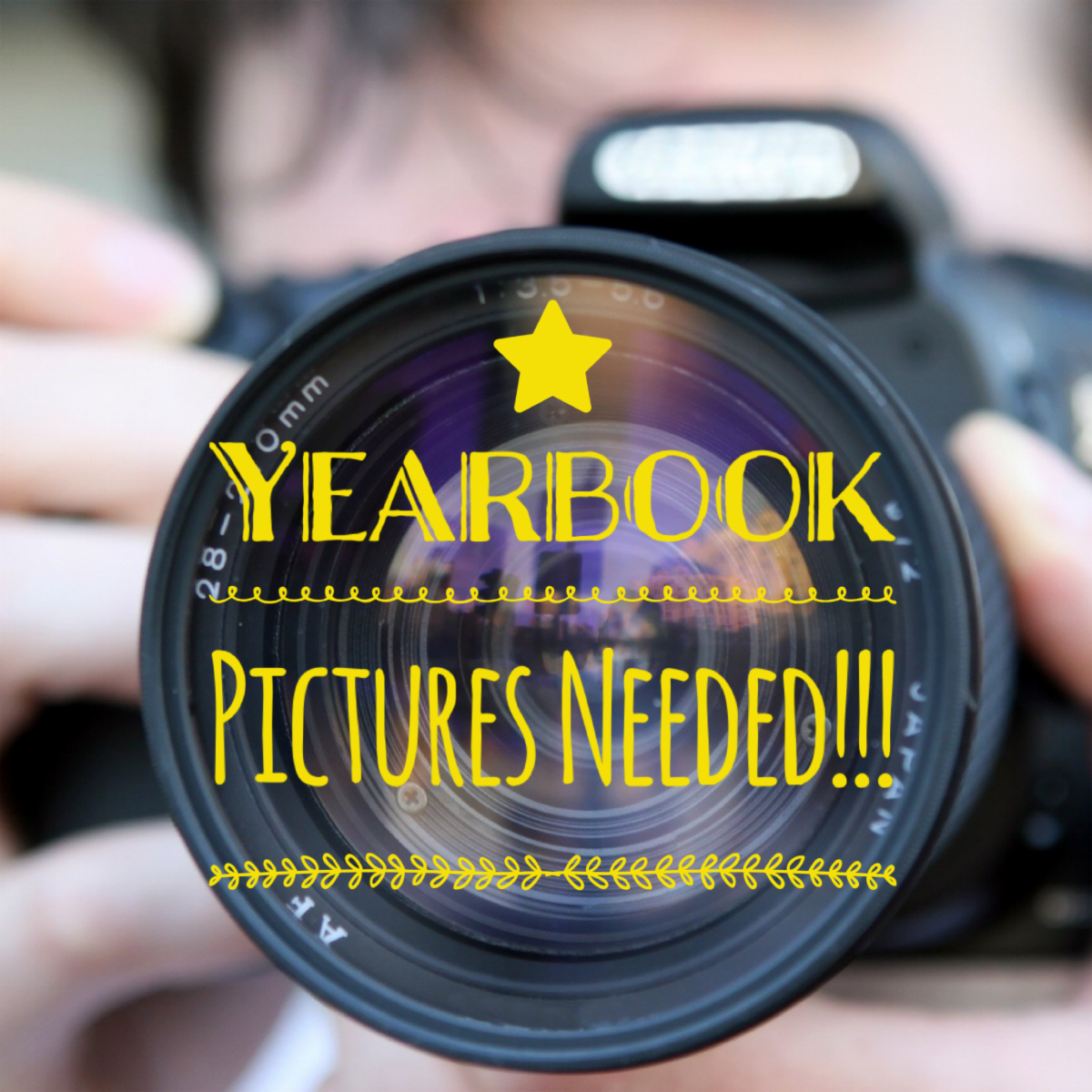 Calling all Donlon teachers, staff and families! If you've got great photos of the First Day of School, Flag Salute Twin Day, class activities, candid shots of teachers and staff, and Virtual Fun Run please email them to yearbook.donlonpta@gmail.com or upload on our Donlon TreeRing website.
Please help us get as many photos as possible to create a terrific book everyone will love.
Thank you in advance for your support of the Donlon yearbook!
Order your 2021-2022 Donlon Yearbook Today & Save 5%

Enter Donlon Elementary passcode:

1015924981461695
Yearbook price: $30 (2 FREE custom pages & sales tax included) for a soft cover book with a hard-cover upgrade option of +$6.95.
5% off if you order by October 31st.
Visit Donlon Yearbook page for more information.
Open PTA Board Positions: VP of Activities and PPIE Representative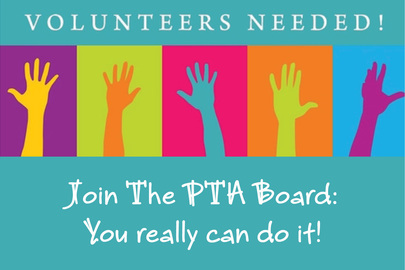 We are still in search of volunteers to help fill the VP of Activities & PPIE Representative positions on our PTA Board this year. See the job descriptions below.
VP of Activities: Manages facility reservations for all PTA events via the online portal (Facilitron). Oversees events and activities by working closely with chairman and/or event coordinators; provides general overview and guidelines for coordinating PTA events. Oversees as chairperson at least one (1) PTA event / program (highly encouraged).
PPIE Representative: Serves as a liaison between PPIE and Donlon Elementary. Convey PPIE updates to school PTA and newsletters; represent PPIE at selected school functions; share school information to PPIE; and support occasional special projects.
No prior experience necessary, we were all new to the board at one point. This is a great opportunity to learn more about what the PTA does and become more involved at the school. We promise we are a fun, low-key group!
Please contact Cynthia Sandhu president.donlonpta@gmail.com if you are interested in more information.
Fall PTA Member Perks are here!

The discounts and offers you get from our Member Perks program are some of the best benefits of being a part of PTA.
This fall, California State and National PTAs have both member and unit offers, from organizations such as Hertz, Dell, Lenovo, Farmer Insurance - which has extended its ongoing Unit Perk until December 31, 2021.
Visit the California State and National PTA websites to learn more: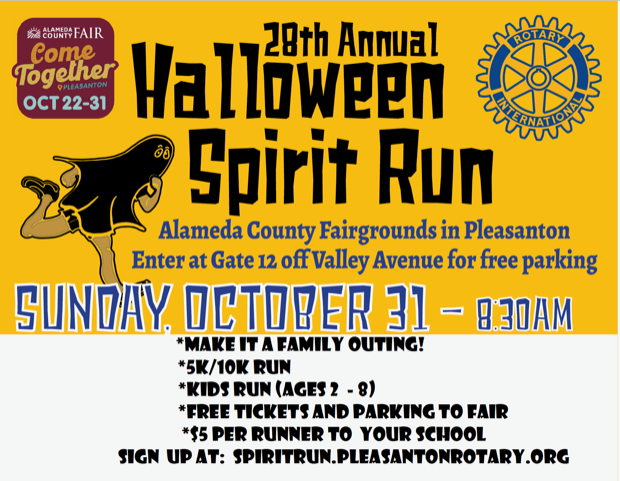 Registration is now open for the 2021 Rotary Halloween Spirit Run! Our school will receive $5 for every student who registers! Sign up at spiritrun.pleasantonrotary.org