A Look Ahead:
5/21: PUSD Board meets to discuss options for Fall 2020
5/25: No School
5/29: Last day of school
Or
Text DonlonPTA
to 22828
Phone Numbers
Donlon Administrative Office
Phone: (925) 426-4220
Fax: (925) 484-5423
24 Hour Attendance Hotline

Student Directory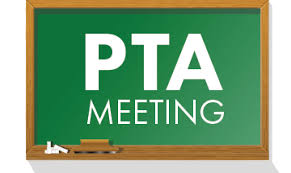 Next PTA General Meeting
TBD
Virtual Food Drive:

In honor of our Cubs Rule to Care for Others...
Donlon PTA is hosting a virtual food drive beneffiting Open Heart Kitchen. The funds we raise will be used to feed the hungry of the Tri-Valley.
Want to help?
Support our drive by making a donation and/or joining our team.
Just $2 fills a plate with a warm, nutritious (and delicious) meal! The donation process is fast, easy, and secure... and you can be sure that it will benefit a great cause!
Open your heart and extend a helping hand to our neighbors in need.
Click here to get started!
Or follow this link: https://donate.openheartkitchen.org/team/297676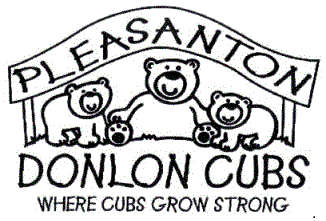 Important Info for the End of the School Year
You may be receiving additional information from your child's teacher, but Mrs. Gates wanted to let all families know that, starting this week, we will have an afternoon/evening set aside for each grade level so that families can safely come to school and pick up materials for their child, collected from classrooms by each teacher, put into a bag for each student, and placed at the front fence (drop off loop - near kinder yard). Note the date for your child's grade level below.
On the pick up date, please avoid contact with others, maintain 6 feet distance, wear a mask. You will find your child's materials in a paper bag with their name on it, under their teacher's name (sign on the front fence). If you are unable to come on the assigned day, materials will be moved to a group area in front of the school.
Friday, May 15 - minimum day for all elementary schools (for teachers to complete report cards)
Monday, May 18 - no lessons for 5th grade and 3-5 SDC (Ms. Butler's class) - special pick up for our 5th graders from 2 - 5 p.m. (look for communication from your child's teacher)
Wednesday, May 20 - no lessons for 4th grade and student material pick up from 2 p.m. - 9 p.m.
Thursday, May 21 - no lessons for 2nd grade and TK-2 SDC (Ms. Evernden's class) and student material pick up from 2 p.m. - 9 p.m.
Friday, May 22 - minimum day for Donlon data talks, so teachers can work within their grade level teams regarding essential standards and planning for the start of next year.
Monday, May 25 - Memorial Day - Pleasanton Unified holiday.
Tuesday, May 26 - no lessons for 1st grade and student material pick up from 2 p.m. - 9 p.m.
Wednesday, May 27 - no lessons for kinder and student materials pick up from 2 p.m. - 9 p.m.
Thursday, May 28 - no lessons for 3rd grade and student materials pick up from 2 p.m. - 9 p.m.
Friday, May 29 - last day of school for 2019-2020 school year - watch the night sky for fireworks at the fairgrounds to celebrate PUSD 5th graders, 8th graders, and seniors as they move on to the next chapter in their education!
Familiar Faces from Donlon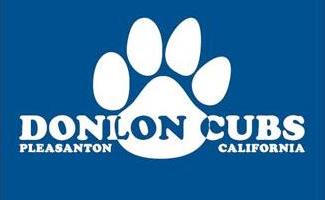 Just the sweetest video from Donlon teachers and staff to say "hello!" to their Cubs!

You don't want to miss this!
Or you can use this link to view it: https://drive.google.com/file/d/18-gg9_CABsOs1DNU0-j63zm6qqD7Vy2R/view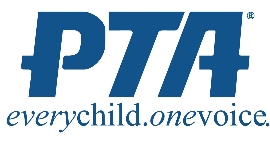 Announcing the NEW Donlon PTA Executive Board
The Donlon PTA is proud to present the following officers for the 2020-2021 School Year:
President- Shareka Pentony
Executive VP- Cynthia Sandhu
VP of Membership- Andrea Wilson
VP of Fundraising- Cristina Romano
VP of Communication- Gen Lengefeld
VP of Activities & Community Service- Katherine Reich
Treasurer- Anita Sharma
Financial Secretary- John Greene
Secretary- Laura Schoenweiler
Auditor- Marcie Ryan
Historian- Jaime Jackman
Parliamentarian- Johnna Becker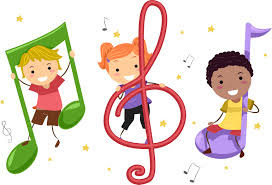 Enjoy Donlon's Virtual Choir!
Many thanks to Mrs. Lawrence and the families who participated to bring us this beautiful rendition of "In This World Together"

You can also access it through this link:
https://www.youtube.com/watch?v=OOV-XUavzL4&t=4s

Be sure to watch until the end of the video so you can see the names of all the participants.
PPIE News: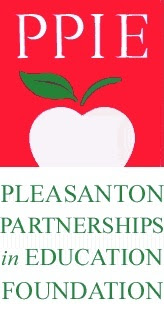 What we do:
This year, PPIE reshaped their annual Speed Interview Program to an online event, spanning over 3 days, from April 22-24. It was an extremely successful pivot and our students and interviewers equally appreciated this platform to help our high-schoolers.
Some insights from the event:
"Thank you so much for meeting with me today. It was a pleasure to learn about what you do and I appreciate the advice that you gave to me to help me strengthen my weaknesses. I appreciate you taking time out of your day to learn about me and help me prepare for future job interviews." -Eric Huang (Student)
"I had a great time volunteering with this effort and was amazed at the quality of students in terms of their responses. This is a great effort and I wish every school district did this." - Ruchi Badhwar (Interviewer)
Who we support:
Pillars of Pleasanton. During these challenging times, PPIE is supporting the local businesses that support our Pleasanton schools. Each day, we are highlighting a local business on our facebook page and helping them to reach out to their customers - YOU! Be sure to check our facebook page daily.
PPIE Virtual Race 2020:
What we did and what's next!
Miles - We travelled 28,000+ miles - over 3X of what we had originally planned.
Fundraising - when combined with funding from our original Run, we raised over $100,000 from our runners and sponsors. Thank you so much! Please visit the race website to see our sponsors.
What's next: Our plan is to host a fun back-to-school event in August where we will hand out our medals and Run Shirts (if you ordered them) and issue Race awards. We will keep you posted about this event.
Highest School Participation: Congratulations to Amador Valley High, Pleasanton Middle, Harvest Park Middle, Hart Middle & Donlon Elementary!
Next Theme Announced for Reflections Contest

Many people are looking for activities for their children to take part in right now and we wanted to remind everyone of the Reflections Program. Next year's theme has been announced and student artists can start on it now so that pieces are ready to turn in at school in the early Fall.
" I Matter Because..." is 2020-2021 theme for Reflections Program.
All rules from last year will be in place. No changes have been announced. Encourage you students to create.
Creating art can give them a way to work out any stress they may be feeling over our current situation. This is also the perfect boredom buster for your child. Encourage your child's creativity, artistic expression, and growth by participate. The Reflections Program is designed to provide opportunities for students to express themselves and to receive positive recognition for their artistic efforts.

Student submissions begin in Fall, but take advantage of your child's time away from school and have them start work now. When children express themselves through words, pictures, music, dance, and other art forms, they grow intellectually and socially. They learn to analyze their thoughts, feelings, and ideas; learn to look at things, people, and experiences in a fresh and exciting way; and become more interested in the ideas and works of others.
The program has six arts areas and all grades from TK-6 can enter-dance choreography, film production, literature, musical composition, photography, and visual arts.

General Guidelines

All entries submitted must be original works and must relate to the current year's Reflections Program theme.




Each entry must be the work of only one student. Assistance from teachers, parents, or friends is not permitted except in special cases (such as students with physical disabilities).




Specific rules for each category and Participation rules must be followed at all times. Rules can be found at:

http://www.peraltadistrictpta.org/reflections

More info on the Reflections Program can be found at: http://www.pta.org/home/programs/reflections
PUSD Resources for Families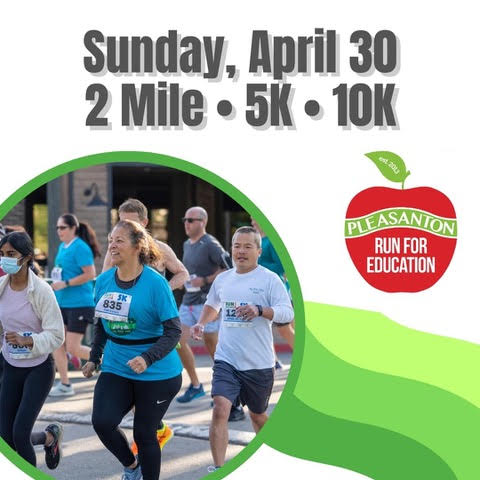 Click this link for a slew of helpful resources curated by our Student Support Services team and Parent Liaisons during this COVID-19 pandemic.
You can also visit: http://bit.ly/2xJHjep
Changes are Coming to Donlon
In 2019 the Pleasanton Unified School District voted to convert the site of the current K-5 Donlon Elementary school into two schools.
Donlon will become TK-3rd grade and the new school (temporarily called "E-10", as the district's tenth elementary school) will have grades 4 and 5.
The new school will increase the entire site's capacity to approximately 1,200 students (projected enrollment of about 700 students at the existing Donlon school and 500 students at the new E10 school). This project will involve changes to the current Donlon campus and the construction of a new campus in the grassy field behind Donlon.
We welcome your questions and will do our best to answer them. In the meantime, please see our FAQs below:
When will construction begin? The construction is scheduled to break ground during the summer of 2021.

When will kids begin going to the new Donlon and the E-10 school? Fall of 2022

Why did PUSD make these changes?

PUSD is aimimng to accommodate the current student enrollment and the projected projected population growth in North Pleasanton.

Where will the new E10 school be located? The new school will face the corner of Denker Drive and Payne Road, on the back of the existing Donlon property. Current plans show that the two schools will be separated by a large field. Click this link to see the current conceptual design plan.
What opportunities are there for parents to get involved in the new Donlon / E-10 planning process?

There will be community update meetings as the next phase of the design evolves. At those meetings, PUSD will take questions and comments into consideration. These meetings will be communicated via PUSD as they arise.

I thought Donlon was becoming K-8... what happened? PUSD originally brought forward several options to help address impacted student enrollment, including making Donlon a K-8 school. The current E-10 approach turned out to the be the most cost-effective way to address the population needs of the City of Pleasanton.
Please send additional questions to Juhi Kunde at vpcommunications.donlonpta@gmail.com No promises, but we will do our best to help you get them answered.
Additional information will be posted in future Donlon PTA newsletters and on the Donlon PTA website when it becomes available.
2020-2021 Slate of Candidates for the Donlon PTA Executive Board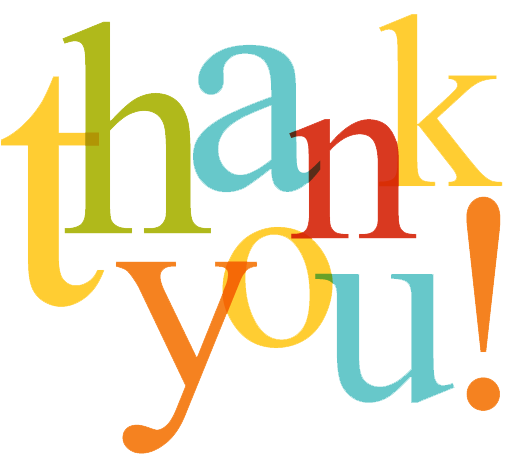 The Nominating Committee is proud to present the following Slate of Officers for the 2021 School Year:
President- Shareka Pentony
Executive VP- Cynthia Sandhu
VP of Membership- Andrea Wilson
VP of Activities and Community Service- Katherine Reich
VP of Fundraising- Cristina Romano
VP of Communication- Gen Lengefeld
Treasurer- Anita Sharma
Financial Secretary- John Greene
Secretary- Laura Schoenweiler
Auditor- Marcie Ryan
Historian- Jaime Jackman
Parliamentarian- Johnna Becker
This slate of candidates will be presented and voted on at the next General PTA Meeting & Principal's Report. Date TBD.
Interested in helping to organize a school-wide event?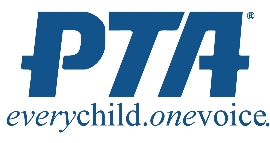 We are recruiting helpersfor this year. If interested, contact PTA President Shareka Pentony at president.donlonpta@gmail.com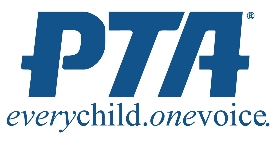 Want to become
a member?
Want to become a member? By joining, you'll be making a difference in our school community. Members are the strength of our association! Active members make positive decisions that affect the welfare and education of youth locally and nationally. Membership benefits include voting power at PTA meetings, access to information on issues that affect the education and well-being of our students, and discounts at local and other businesses.
Individual memberships are $10, family memberships are $16. They are good for the 2019-2020 school year. Membership envelopes can be found in the main office to the right of the health office. Please return your payment in the membership envelope to the main office.