Phone Numbers
Donlon Administrative Office
Phone: (925) 426-4220
Fax: (925) 484-5423
24 Hour Attendance Hotline

Student Directory
OPEN HOUSE!
Thursday, May 18, 2017
4:30-7:30: Raffle and Silent Auction to Support the Donlon Library
5:00-6:00: Science Fair
6:00-7:00: Classroom Visits
A Look Ahead...
May
18: Science Fair
18: Open House
23: General PTA Meeting, Library @ 7 PM
30: 5th grade celebration
31: Field Day
30: Retirement Party
June
2: Last Day of School
*********************************************
Next General Meeting/Election
Tuesday, May 23, 2017 - 7:00 PM
*********************************************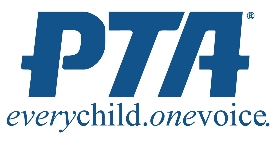 Donlon is a PTA.
Want to become
a member?
Want to become a member? By joining, you'll be making a difference in our school community. Members are the strength of our association! Active members make positive decisions that affect the welfare and education of youth locally and nationally. Membership benefits include voting power at PTA meetings, access to information on issues that affect the education and well-being of our students, and discounts at local and other businesses.
Individual memberships are $10, family memberships are $16. They are good for the 2016-2017 school year. Membership envelopes can be found in the main office to the right of the health office. Please return your payment in the membership envelope to the main office.