A Look Ahead...
September
3: General PTA meeting
7-9 PM
5: Picture Day
10-13: Fall Book Fair
13: Ice cream social and book fair
Or
Text DonlonPTA
to 22828
Phone Numbers
Donlon Administrative Office
Phone: (925) 426-4220
Fax: (925) 484-5423
24 Hour Attendance Hotline

Student Directory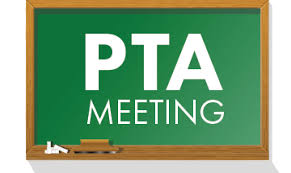 Next PTA General Meeting
Tuesday, Sept 3rd
7:00pm
PTA DONATION UPDATE

Thanks to all who made donations on Future Fund or at Walk- Through Registration! Many families have continued to contribute to this important cause -- Thank You! We are getting closer, but we're still short of reaching our goal!
Current Goal
Cub Fund Donation $33,100 $40,000
Donlon Specialist Fund $17,450 $20,000
The Cub Fund Donation is your classroom donation. Last year we gave $40,000 directly to classroom teachers ($50 per student).
The fact that donations are down $6,900 from last year will mean we will not be able to fund teachers at the same level we have in the past.
If you have not donated or would like to donate more, please make a donation through the Future Fund site. Also, please consider submitting your donation for a company match.
Thanks for your support of Donlon!
Ice Cream Sales
The PTA will be selling ice cream for $1 after school on Fridays, (weather permitting) in the courtyard by the main school entrance. There is a wide variety of items, including non-dairy and nut free treats. We are looking for parents to help us run ice cream sales for this school year. If you are interested please sign up here
Fall Book Fair is Coming Up!

Please join us for Donlon's upcoming Fall Scholastic Book Fair! 50% of all Fall Book Fair sales will go directly to our Donlon teachers to purchase books for their classroom libraries. Please come to support our school!
Book Fair Hours:
Tues. Sept. 10th: 3-4 PM
Wed. Sept. 11th: Kindergarten hours: 1-2 PM, All grades 3-4 PM Thurs. Sept. 12th: 3-4 PM
Fri. Sept. 13th, Book Fair and Ice Cream Social, 5-7 PM
Each year, we close out the Book Fair with our Ice Cream Social --a popular event for our Donlon students and their families! We will have some of our wonderful Donlon teachers and administrators on hand to help scoop ice cream. Families are welcome for this FREE event! Please come join the fun. We need lots of volunteers and ice cream topping donations to make these events a success. Please help if you can!
Book Fair Volunteer Sign Up:
https://www.signupgenius.com/go/20f0b44afad23a7fd0-2019
Ice Cream Social Volunteer Sign Up:
https://www.signupgenius.com/go/10c0d4da4a822a5f94-donlon1

Ice Cream Social Topping Donation Sign Up:
FUN RUN IS COMING! SAVE THE DATE!


Mark your calendar for the 9th Annual Fun Run event that will be held Wednesday, October 16th.

This is a fun event that promotes school spirit and wellness through exercise while also raising money for our school. Students will run, jog, or walk as many timed laps as they can, all in the spirit of fun
and FUNdraising.

All money raised will directly support our school!!

Do you own a business or know someone who is interested in becoming a sponsor ?

If you are interested in submitting a company sponsorship, or volunteering for the Fun Run, please email the event organizers:
Shareka Pentony, Emily Rampton or Cristina Romano at
funrun.donlonpta@gmail.com
Interested in helping to organize a school-wide event?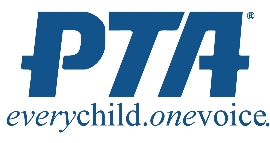 We are recruiting helpersfor this year. If interested, contact PTA President Shareka Pentony at president.donlonpta@gmail.com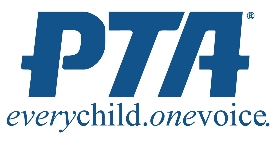 Want to become
a member?
Want to become a member? By joining, you'll be making a difference in our school community. Members are the strength of our association! Active members make positive decisions that affect the welfare and education of youth locally and nationally. Membership benefits include voting power at PTA meetings, access to information on issues that affect the education and well-being of our students, and discounts at local and other businesses.
Individual memberships are $10, family memberships are $16. They are good for the 2019-2020 school year. Membership envelopes can be found in the main office to the right of the health office. Please return your payment in the membership envelope to the main office.