Free Parent Event-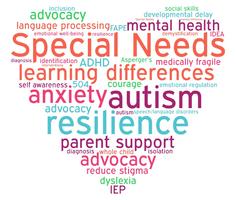 Self Advocacy and Special Needs - Helping your child help himself
January 29th
Free parent event on Jan. 29: "Self Advocacy for Special Needs - Helping Your Child Help Himself" with Todd Gary. Explore how we can foster self-advocacy in children with special needs. Brought to you by the Pleasanton PTA Council Special Needs Committee.
Calling all scientists!
Coming Soon -
Donlon Science Fair
Projects due: March 3rd, 2015
Science Fair: March 4th, 2015
Family Fun Night: March 5th, 2015
Calling All Photographers
Share your candid photos— they could be included in the yearbook!
Submit candid school photos for consideration in the yearbook. To submit photos to the yearbook staff, go to community.lifetouch.com and register with the
following access code: RVZPTV
Once registered, you will receive an email from Lifetouch with an activation link. You must click the activation link before you can log into the Lifetouch Community Image Upload site.
Upload 5 images at a time (10 mb or smaller).

Enter a description for each image so the yearbook staff can easily identify what is happening in the photo.

The adviser will determine which images are used in the yearbook.
Please submit your photos by: February 1st, 2015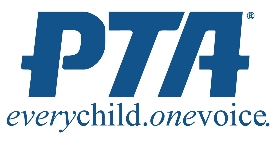 Donlon is a PTA
Want to become
a member?
Donlon Elementary's Parent Faculty Club is now a Parent Teacher Association (PTA). Want to become a member? By joining, you'll be making a difference in our school community. Members are the strength of our association! Active members make positive decisions that affect the welfare and education of youth locally and nationally. Membership benefits include voting power at PTA meetings, access to information on issues that affect the education and well-being of our students, and discounts at local and other businesses.
Individual memberships are $10, family memberships are $16. They are good for the 2014-2015 school year. Membership envelopes can be found in the main office to the right of the health office. Please return your payment in the membership envelope to the main office.
Phone Numbers
Donlon Administrative Office
Phone: (925) 426-4220
Fax: (925) 484-5423
24 Hour Attendance Hotline

Student Directory
Help Donlon earn 10%
It's Easy.
BUY participating items with your Safeway Card from August 14th to September 10th. Donlon will receive 10% of those purchases.
Click To registered for eScrip.
If you have already registered, please log-in to make sure your Donlon Elementary is linked to your card.
Donate to PPIE

Pleasanton Partnerships in Education Foundation
Quality education is invaluable....Be a part of the solution!