A Look Ahead...
September
24: Ability Awareness Week
26: Reflections Entries Due
27: Restaurant Night - Sultan's Kebab
October
3: Fun Run
6: Restaurant Night - Chili's
Or
Text DonlonPTA
to 22828
Phone Numbers
Donlon Administrative Office
Phone: (925) 426-4220
Fax: (925) 484-5423
24 Hour Attendance Hotline

Student Directory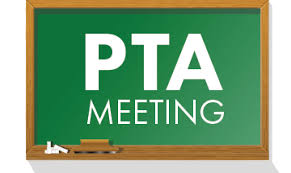 Next PTAGeneral Meeting
Tuesday, Nov 6th
7:00pm
**Click Here For Fun Run Page**
Fall Carnival Cancelled
Unfortunately we did not get enough volunteers to organize the Fall Carnival so we have to cancel it for this year. Hoping we can find a team to take it on for fall of 2019!
Abilities Awareness Week Volunteers Needed
Abilities Awareness Week celebrates and promotes awareness of people of all abilities. We are still in need of many more volunteers so please check your calendars and sign up to help if you can! All training and instructions will be provided before your shift.
Abilities Awareness Science Lab Sign Up: Click Here
Abilities Awareness Library Sign Up:Click Here
PTA Reflections Art Competition 2018-2019


The PTA Art Reflections contest is back! The 2018-2019 theme "Heroes Around Me"will spark imagination and creativity in school and at home. Please encourage your students to start thinking about what they would like to submit this fall for the contest. Entries of original works accepted in the areas of dance choreography, film production, literature, music composition, photography and visual arts. Entries are due by September 26th.
For more info click here

Please send any questions to Katherine Reich at reichmail@gmail.com
Donlon Celebrates 50 years of Learning!

Help us celebrate Donlon's 50th anniversary at the 8th Annual Fun Run event that will be held on Weds., October 3rd. Students will run, jog, or walk as many timed laps all in the spirit of fun and FUNdraising. All money raised will directly support our school including much needed tech improvements for our MPR!!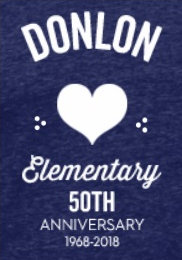 Volunteers and Donations Needed! Please consider signing up for a shift or two for the day of the event. You can also help by donating water or cups for our runners! Visit the Sign-Up Genius TODAY! https://www.signupgenius.com/go/5080a49aea622a75-donlons2
Fun Run Pledge Packets: Check your child's Wednesday Folder on Sept 12th for the Fun Run Pledge Packet. Please read and review ALL contents inside of packet! Additional info available at www.donlonpta.com/fun-run
Questions? Email Event Organizers: Shareka Pentony, Emily Rampton or Cristina Romano at funrun.donlonpta@gmail.com
PTA Donation Update
We are still $10,000 down in donations compared to last year! This is our main source of funding for classrooms. If we don't get more donations, each K-3rd grade teacher will receive $240 less than last year and each 4th and 5th grade teacher will receive $330 less. This 25% decrease will impact what teachers can offer in their classrooms. If you haven't donated or can donate more, please click here to make a fully tax-deductible donation through FutureFund.
We also gladly except corporate match, contact president.donlonpta@gmail.com with any questions. Thanks for your support of Donlon!
Donlon Spirit Wear
Thank you to all families who purchased spirit wear to support our school. All orders have been submitted and are expected to arriveduring the week of Sept. 24th.
Once orders arrive, they will be sent home with your Donlon Cub.
Questions or concerns feel free to email
Spirit Wear Chair: Shareka Pentony at spiritwear.donlonpta@gmail.com
Volunteer Clearance Form
If you are interested in volunteering at Donlon during the 2018-19 school year, please complete the online volunteer form as soon as possible. Click on the title to this article to be directed to the form.
PPIE Night of the Stars
Hope to see you at PPIE's Night of the Stars, Harvest Moon gala - October 12 at Castlewood, 6-10 pm (dinner at 7:30 pm). Meet your principal for free wine pours during the reception! Join a table of 10 friends for only $70 per person (include your principal if you'd like)! Enjoy a lovely sit-down dinner and hear inspiring teacher and student presentations! Bid on lots of fun auction items - Warriors tickets, signed jerseys, vacation homes, and LA excursions to see tapings of The Voice and Wheel of Fortune! So many exclamation points! Visit our website at http://ppie.org/night-of-the-stars/ to purchase. See you there!!!
2017/2018 School Drop Off/Pick up Procedures
Please review the procedures for this school year to make drop off and pick up run as smoothly and safely as possible.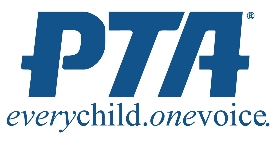 Want to become
a member?
Want to become a member? By joining, you'll be making a difference in our school community. Members are the strength of our association! Active members make positive decisions that affect the welfare and education of youth locally and nationally. Membership benefits include voting power at PTA meetings, access to information on issues that affect the education and well-being of our students, and discounts at local and other businesses.
Individual memberships are $10, family memberships are $16. They are good for the 2017-2018 school year. Membership envelopes can be found in the main office to the right of the health office. Please return your payment in the membership envelope to the main office.