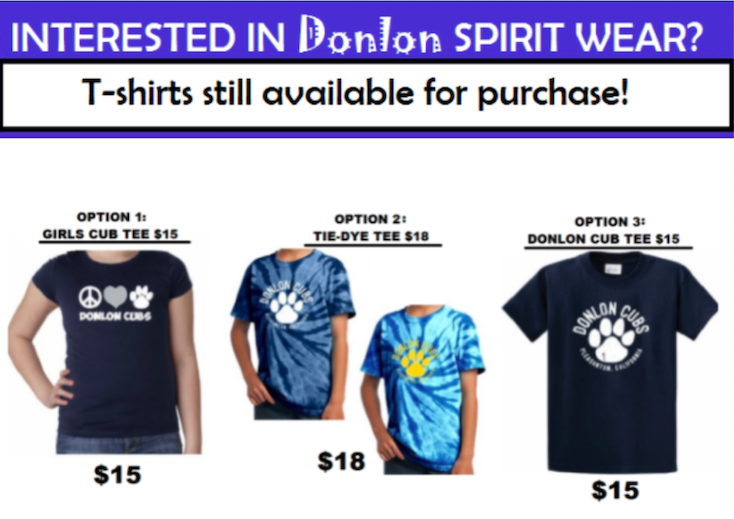 If you missed your chance to order spirit wear online, it's not too late to purchase a T-SHIRT for your Donlon Cub! Please contact Spirit Wear Coordinator for more info.
Online Orders Delivered!
ALL apparel items ordered ONLINE in August/September were delivered to students' classrooms on Monday, Oct 4th.
Thank you to all families who purchased spirit wear to support our school!
Questions or concerns feel free to email Spirit Wear Coordinator, Shareka Pentony: spiritwear.donlonpta@gmail.com