Congratulations to the students whose artwork has moved onto the PUSD district competition! Congratulations to all the kids that entered. Their work was all beautiful and thoughtful.
Visual Arts: Devika Raj & Devishi Mehta
Music Composition: Arshia Mehta
Dance Choreography: Lakshmi Ramakrishnan
Film Production: Rithika Panchikarla
Literature: Aishawarya Pattanayak & Riya Panchikarla
Additionally, Devishi Mehta and Arshia Mehta have also been selected to advance to the Peralta District Round!
Congrats to these students!
"I Matter Because…"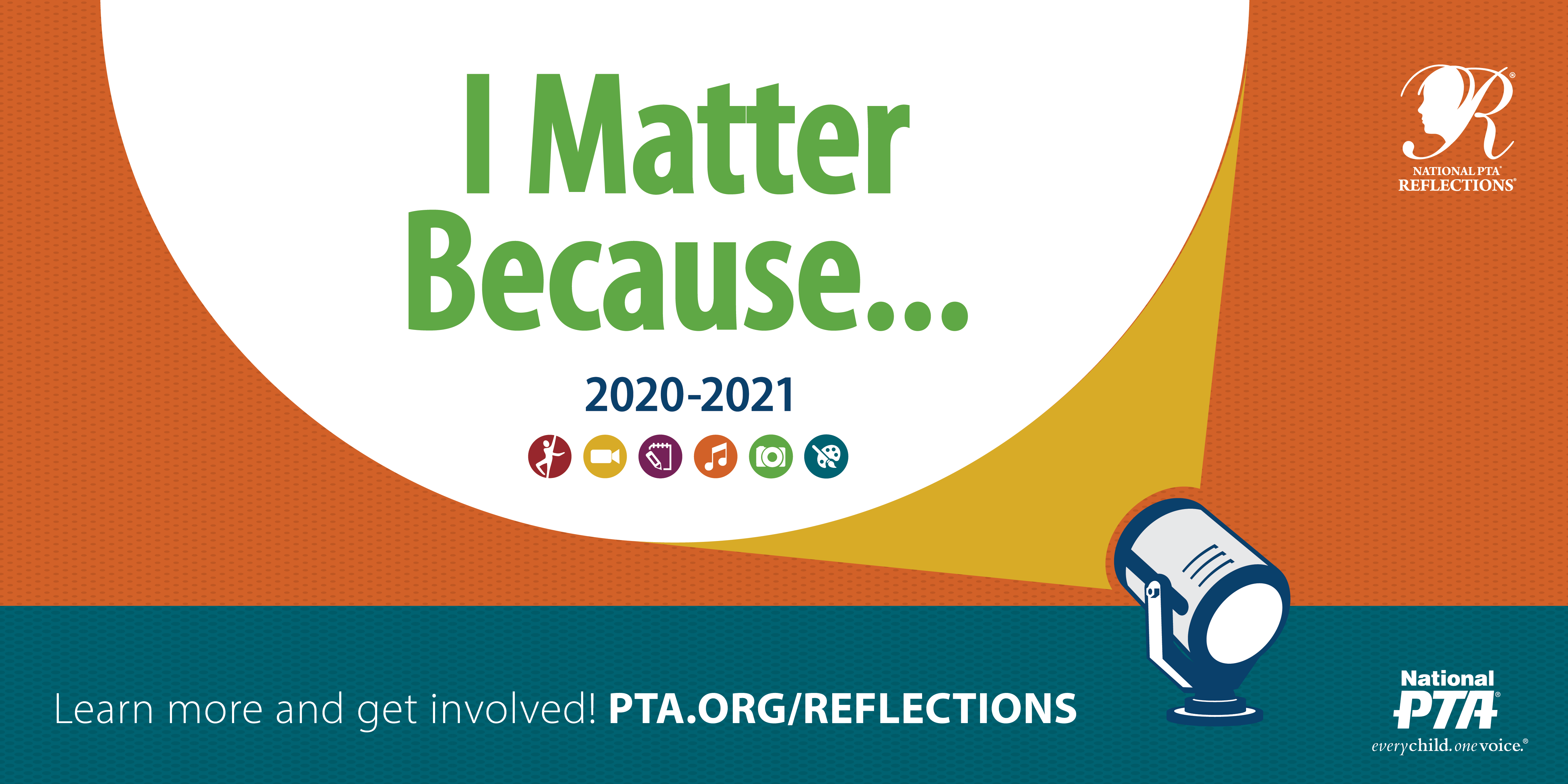 That's the theme for the 2020-21 Reflections Art Program which has been bringing the arts to life for more than 10 million students since 1969. And California State PTA and its members, families and kids are on the forefront of this amazing program, which increases community awareness of the importance of arts in education.
Reflections encourages students of all ages to:
Unleash creative talents

and be inspired
Express themselves

imaginatively in their artwork
Experience the fun and joy

of making art
Tap into critical-thinking skills

to create art inspired by the annual theme
Receive positive recognition

for their original works of art.
The program has six arts areas and all grades from TK-6 can enter-dance choreography, film production, literature, musical composition, photography, and visual arts.

General Guidelines

All entries submitted must be original works and must relate to the current year's Reflections Program theme.

Each entry must be the work of only one student. Assistance from teachers, parents, or friends is not permitted except in special cases (such as students with physical disabilities).

Specific rules for each category and Participation rules must be followed at all times. Rules can be found at:

http://www.peraltadistrictpta.org/reflections
More info on the Reflections Program can be found at: http://www.pta.org/home/programs/reflections