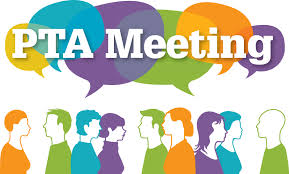 September 6, 2023 at 7:00pm
Please join our first pta meeting of the 2023-2024 school year
The General Membership PTA meeting will be September 6, 2023 at 7PM in the Donlon Library.
We look forward to seeing you there and making this an amazing year!
March 28 PTA Meeting Update
Congratulations to our newly elected 2023-2024 School Year PTA Board members:
President - Meghan Schweizer
Executive Vice President - Isabella Ellgas
Secretary - Jaclyn Grant
Treasurer - Janelle Knapp
Financial Secretary - Shareka Pentony
Auditor - Domenica Ginocchio
VP of Membership & Volunteers - Cynthia Sandhu
VP of Activities and Community Service - Bora Han
VP of Fundraising - Nicholas Valenziano
VP of Communication - Emily Rampton
Historian - Aditi Nair
Parliamentarian - Jieun Kim
Don't forget to renew your membership or join today—it's the easiest way to help our school.