HELPFUL READ-A-THON LINKS & TOOLS: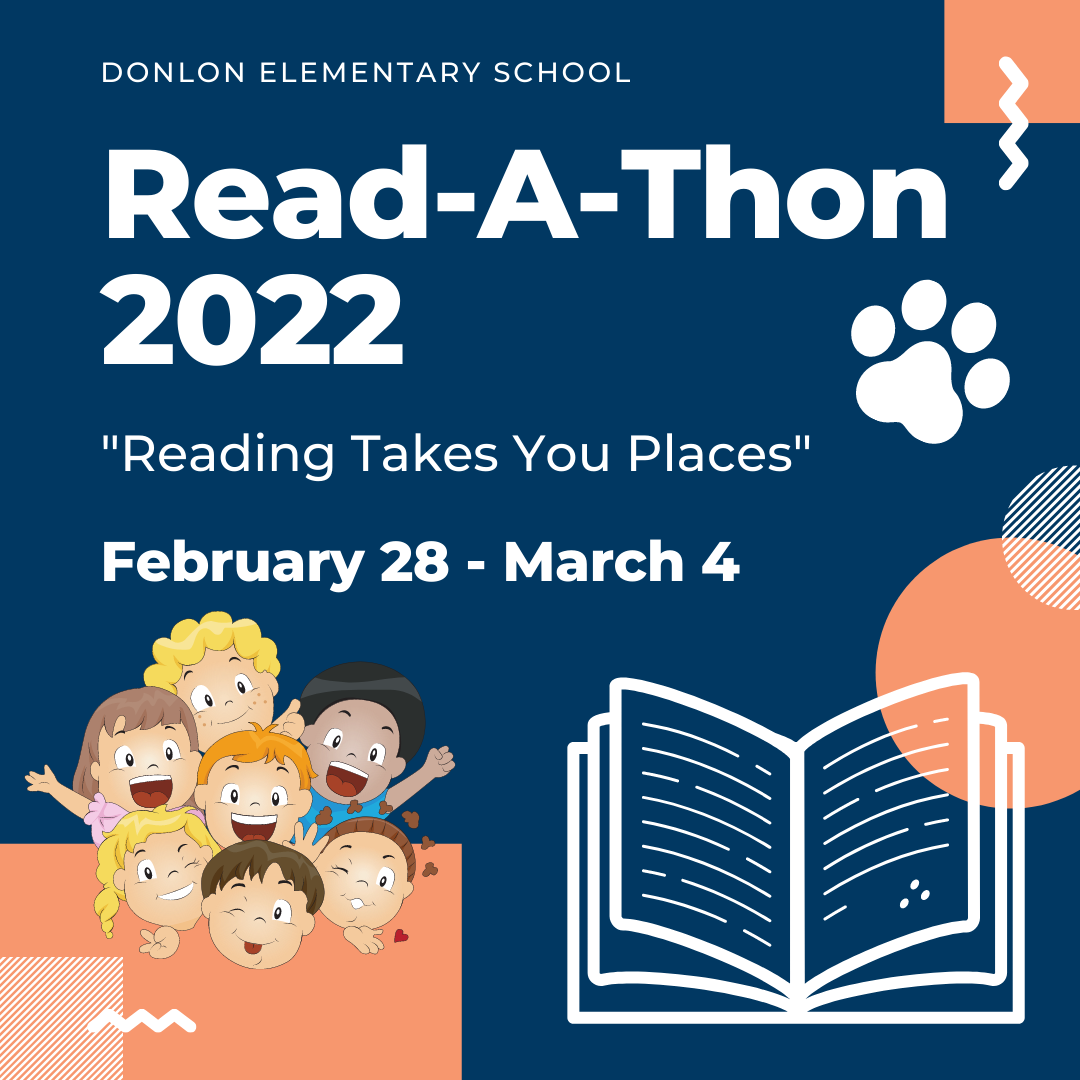 The Donlon Parent Teacher Association (PTA) is excited to introduce our 2nd Annual Donlon Read-A-Thon, which is being held from Monday, February 28 - Friday, March 4th in conjunction with Read Across America week. This fundraiser encourages students to get busy reading, while fundraising for the school and winning prizes at the same time! This year, we will collect online sponsorships only, with our fundraising goal of $20,000. The goal of this fundraiser is to update books for individual classroom libraries and curriculum support materials for specialists.
February 21: Registration begins for the Read-a-thon. Register your child to be eligible for raffle prizes. To register and begin collecting donations, go to www.pledgestar.com/donlon
February 28 - March 4: Track your child's reading minutes for the week. Enter reading minutes** in PledgeStar and continue collecting donations.
March 5 - March 7: Finish collecting donations! And make sure all of your child's reading minutes are logged in PledgeStar to compete for class and individual prizes.
Have a question? Ask your Read-A-Thon team: