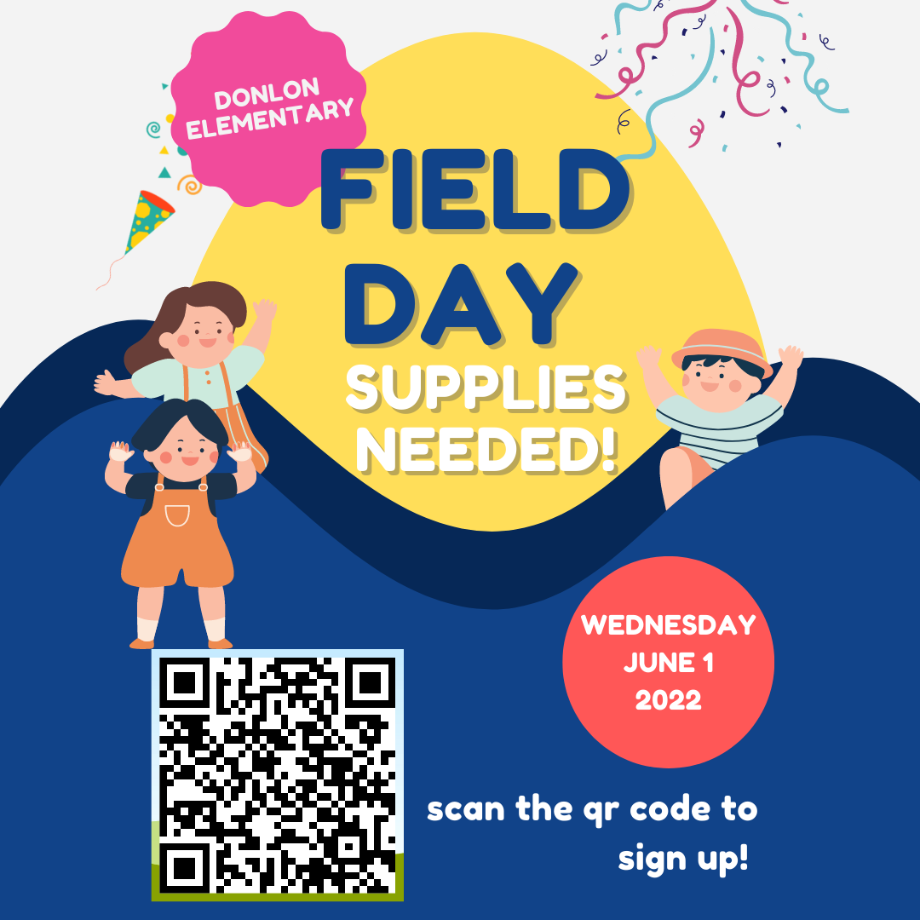 We still need supplies for our Field Day event on Wednesday, June 1st. Click on the Sign Up Genius link below to sign up:
https://www.signupgenius.com/go/904044daea829a4f58-donlon
Major THANKS to our parent volunteers who signed up for the event and to our Field Day Coordinator, Colleen Hake, for making this a reality for our students!!!
Supplies Needed:
7 - Jumbo Beach Balls

Thin Fabric Pool Tunnel

6 - Empty Milk Crate Boxes

2 Rolls of Neon / Colorful "Caution" like Tape

9 - Big Green *Kids at Play" Standing Sign

1 - Portable Soccer Goal

4- Shade Tarps

15 - Largest Size Sponges for Water Relays

Colorful Rope to Divide the Fields

8 - Foam Balls (like Dodge Ball size)